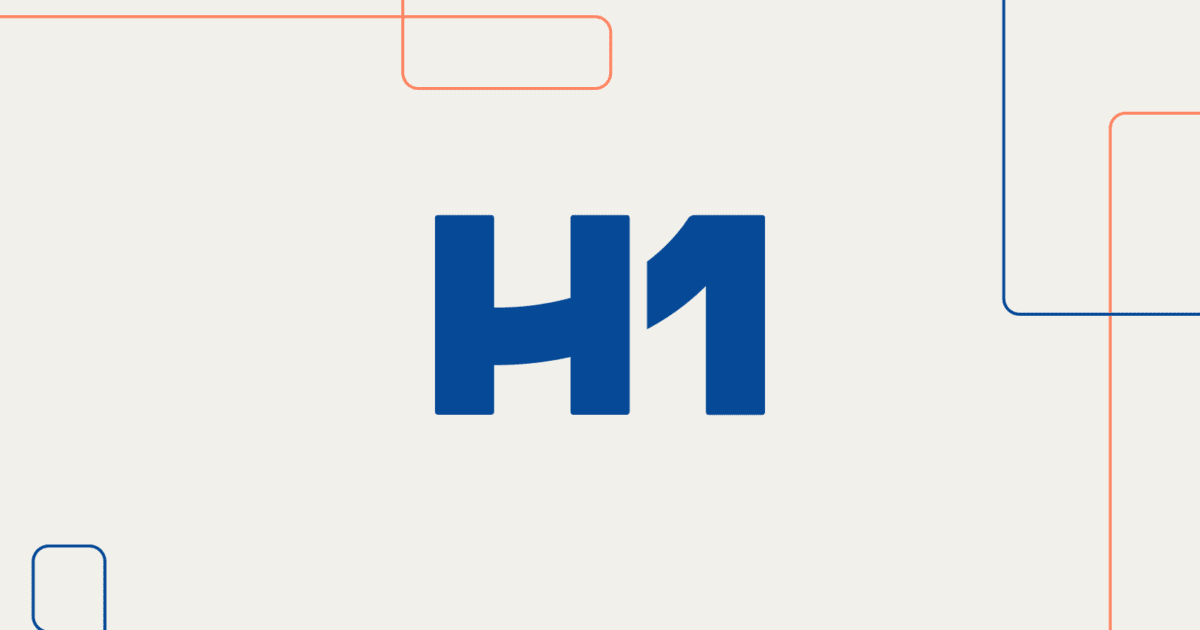 As a MedTech marketer or sales professional, you know that selling to a hospital can often mean dealing with a larger organization. Between 72 percent and 80 percent of hospitals and nursing homes' non-labor expenditures are through group purchasing organizations (GPOs) and integrated delivery networks (IDNs).
GPOs & IDNs Explained
Healthcare GPOs began as a vehicle to help hospitals and other healthcare providers pool their purchasing power to make the most of their budgets and provide the highest possible quality of care. Other benefits of GPOs include making purchasing more efficient, enabling large healthcare organizations to manage purchasing centrally, and standardize products, devices, and equipment across all care facilities. GPO revenues include administrative fees that you would pay to provide products through the organization.
IDNs, networks of hospitals, care facilities, and healthcare providers, work together to provide the full spectrum of healthcare services —from primary and acute care to nursing homes and home health services. IDNs are often large enough to build their own negotiating power.
The Essential Guide to Selling to Doctors and Hospitals
Download Now
So, if you determine that a hospital is a part of an IDN or a member of a GPO, is that where you should focus your marketing and sales efforts? The answer is, it depends. IDNs often participate in GPOs, sometimes exclusively and sometimes using GPOs only for certain types of purchases. You may need to market to a specific healthcare facility or provider, the IDN that they're a part of, and also become a vendor with the GPO.
​
One of the first steps your marketing and sales teams need to take is to determine relationships that exist among your prospects, IDNs, and GPOs. Then, create a strategy that aligns with their organizations, and identify all influencers and decision makers.
How Your Product or System Can Influence Your Marketing and Sales Strategy
Ken Murawski, founder of Healthcare Links, points out that depending on your market position and the products you sell, your sales strategy will differ:
Commodity products: It is a challenge to compete with enterprises on GPO lists, however, if your product is innovative or if your business can help a GPO satisfy a diversity initiative to deal with more minority, women-owned, veteran or small businesses, you may find it easier to get a meeting.
Physician preference items: To challenge a market leader with an innovative solution in this category, marketing to IDNs can help you capture the attention of the GPO. Alternately, if a GPO is looking for competition for a single solution that it offers, you may want to begin there.
Clinically differentiated products: Selling these products require input from physicians, nurses, and other healthcare practitioners as well as marketing and building connections with healthcare organization executives and the GPO.
How Industry Trends Can Influence Your Strategy
In addition to building a sales strategy based on the type of product or system you offer, you should also create messaging around your product's ability to respond to industry trends and the common challenges they create. For example:
Addressing Population Health: If an IDN serves a specific region, demonstrate how your solution can address their specific needs.
Working as a Part of an Accountable Care Organization: Let prospects know that your system can collect valuable data and share it with the EHR and other systems so care teams have the information they need.
Focusing on Wellness: Stress how your system or products contribute to prevention or minimizes hospital readmissions.
Remember the Basics
Although you need to approach marketing and sales to GPOs and IDNs with a strategic plan, you also need to remember the basics of selling to healthcare organizations. Research your prospect to understand their organization and their unique pain points. A healthcare sales acceleration platform that compiles up-to-date data from a variety of public and proprietary sources can save you time by providing you with the information you need. This data will help you target each prospect with relevant content that's more likely to capture attention.
Remember, too, that although organizations in the healthcare industry have the primary goal of achieving positive patient outcomes, they also need to operate viable businesses. Whether addressing a GPO, IDN, or a specific healthcare facility, show how your system can lead to greater efficiency, time- and cost-savings, and positive experiences. Demonstrating your system's ROI through case studies and real-life metrics are powerful marketing and sales tools.
Also, build relationships through your current customers and contacts and create opportunities to meet key personnel at networking events. Your conversations don't need to center only on your system. Share information, connect your prospects with people who can help them, and make yourself available as a resource. Helping to make your contacts' lives easier can show you are a partner worth having.
​
Marketing and selling to organizations that are a part of GPOs or IDNs take a great deal of effort and time, but the pay-off for your Medtech company can be substantial in terms of brand awareness, market position, and revenue. Rise to the challenge.