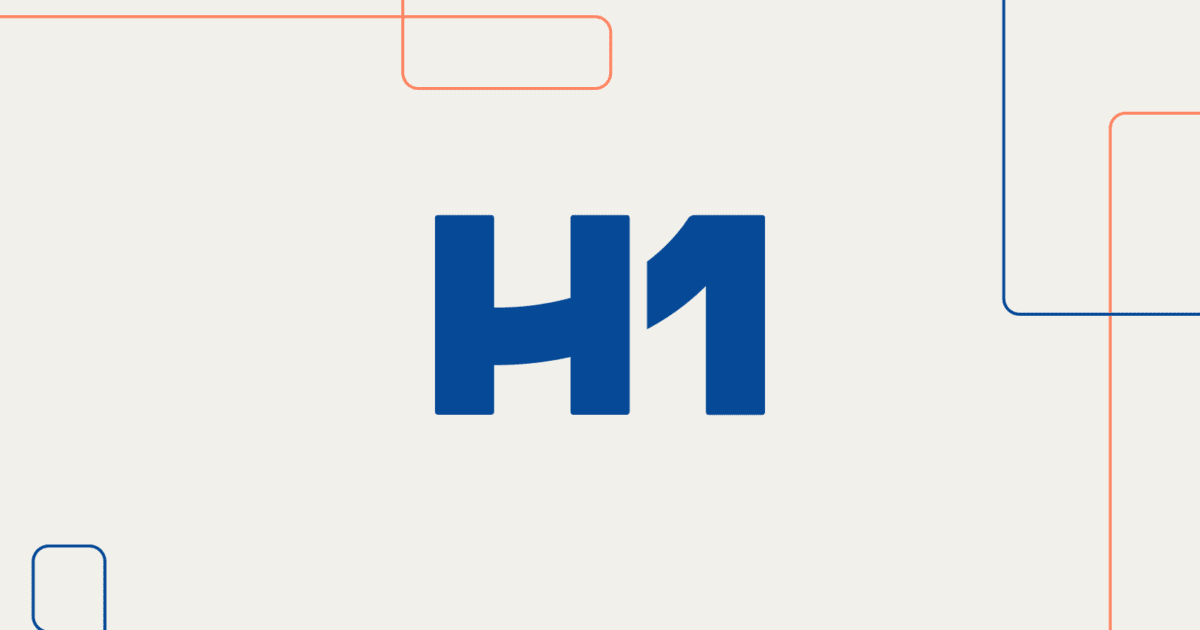 Looking to better understand and size up a market opportunity for your healthcare technology?
​Whether you are a healthcare entrepreneur formulating a business for a new product or a research scientist justifying a funding request or a marketer at an established medical device company recommending which market to target, the process for researching and sizing the opportunity is typically multi-dimensional. ​​In this blog post we'll review a data-driven process for better understanding the dynamics within a market for a healthcare technology or product.
When sizing up a market, you'll want to look at the opportunity through multiple different perspectives to understand the following:
The Essential Guide to Selling to Doctors and Hospitals
Download Now
What is the total potential market for your technology based on a variety of attributes that could define a sale such as such as patients diagnosed, cases worked, procedures performed, or prescriptions written?
Which companies and products are currently sold that address your target market?
How are the current, established products are represented or described within healthcare data sources?
Which doctors and hospitals (and other facility types like ambulatory surgery centers, skilled nursing facilities) are involved in using, prescribing or delivering your product?
In a previous blog post we covered the basics of healthcare codes and how the codes are used to document the care delivered to patients in their medical records and insurance claims forms.
​Knowing a little bit about ICD-10s, DRGs, and CPTs will go a long way to help you quantify and assess your market.
​For illustrative purposes, we'll use treatments for benign prostatic hypertrophy (BPH) as an example from which a framework and methodology will emerge for approaching these marketing sizing exercises.
Getting started, learning the basics
Chances are your technology will target an existing market – perhaps a well defined disease or therapeutic class if you are selling a medical device, or an established workflow or process if you are selling software or services to healthcare providers.
In our example case of interventions for BPH, there is a ton of information that defines the symptoms, treatments, which types of doctors or hospitals care for these patients and more. In fact, with Google's advances in surfacing and packaging search results, a simple web search actually summarize the basics of the market.
​Check out the search result below.
This is a great starting point but you'll obviously want to dig in further…. however, proceed with caution as the problem of information overload quickly will become apparent!
​Not to worry, in the following sections, we'll describe an approach to parse through volumes of literature and navigate heaps of data without getting lost.
Leveraging clinical guidelines to understand the existing state of affairs
​One great trick of synthesizing the deluge of information available is to start with the clinical guidelines published by the large commercial health insurance companies like Aetna, United Healthcare, Humana, Cigna and others.
These clinical policy bulletins will summarize the main therapies or interventions that insurance company has decided to approve for reimbursement or coverage, along with well-documented references from nationally recognized sources.
Summarizing healthcare codes from reimbursement guides
Reimbursement guides that current technology providers publish are another way to access quickly, a concise summary of current products and in which care settings they are used. Companies publish reimbursement guides as a service to hospital and physician billing offices to help those teams navigate the complexities of submitting claims to their patients' insurance companies in order to receive payment for using their technologies as part of the care delivered.
​​Depending on how the current set of products and technologies are used and reimbursed, you will likely be able to gain an understanding of how these competing products are described or captured within healthcare data sources.
Collecting the healthcare codes that matter for inpatient, outpatient and office settings
From this targeted research through clinical guidelines and reimbursement guides, we are able to uncover how BPH treatments are characterized within healthcare data.
​Below we breakdown the major codesets that are used to describe and document BPH and common treatments within a patient's health record and insurance claims across the major care settings in the office setting as well as in the hospital inpatient and outpatient setting.
Using multi-dimensional healthcare codes to quantify diagnoses and treatments
At this point in the process, you've learned a great deal about the market dynamics in terms of current treatment guidelines, top competitors and how the disease and treatment are described by the underlying healthcare codes.
Theses learning can now be applied to determine the scope and size of the market opportunity.
For example, if your product is designed to be approved in the outpatient setting, you would want to assess how many patients are currently being treated and what procedures are most common.
In H1 2016, 354,867 claims included any BPH diagnosis in the outpatient setting with claims represented 270,114 patients.
For those patients, the following procedures were performed on Medicare beneficiaries:
52601 (Transurethral electrosurgical resection of prostate)

count = 13,857
average Medicare reimbursement = $9,013

52648 (Laser vaporization of prostate)

count = 8888
average Medicare reimbursement = $10,306

52630 (Transurethral resection)

count = 1654
average Medicare reimbursement = $8272

52649 (Laser enucleation of the prostate with morcellation)

count = 1301
average Medicare reimbursement = $12,296

L8699 (Prosthetic implant)

count = 675
average Medicare reimbursement = $15,443

C9740 (Cystourethroscopy, with insertion of transprostatic implant)

count = 585
average Medicare reimbursement = $6820

52450 (Transurethral incision of prostate)

count = 177
average Medicare reimbursement = $6635

C9739 (Cystourethroscopy, with insertion of transprostatic implant)

count = ​166
average Medicare reimbursement = $6240
These data are super helpful for understanding the relative utilization of different treatment protocols. It can also be extrapolated from to estimate the total utilization and spend on these treatments. For example you could assume Medicare fee-for-service represents roughly 20% of the total healthcare spending to figure out the estimated total market.
​In order to get a total opportunity in terms of potential revenue, you can make some assumptions around how much ​commercial insurance reimburses compared with the Medicare reimbursement rates (typically between 150% and 200% of Medicare).
Similarly, knowing how these treatments are described when treated in the inpatient setting, you could do a similar analysis to understand the frequency of treatment and types of procedures performed.
In H1 2016, 102,702 claims included any BPH diagnosis in the inpatient setting, with claims represented 90,665 patients.
For those patients, the following procedures were performed:
0VB08ZZ: Excision of Prostate, Via Natural or Artificial Opening Endoscopic
0VT08ZZ: Resection of Prostate, Via Natural or Artificial Opening Endoscopic
0V508ZZ: Destruction of prostate, via natural or artificial opening endoscopic
0V507ZZ : Destruction of Prostate, Via Natural or Artificial Opening
0VT07ZZ : Resection of Prostate, Via Natural or Artificial Opening
0VB07ZZ : Excision of Prostate, Via Natural or Artificial Opening
Drilling down into potential hospital and physician accounts
As you drill down into the market to understand the number of patient diagnosed and treated, your next step is to understand where patients go to get diagnosed and receive treatment.
A search engine and analytics platform like Carevoyance is a powerful and efficient way to understand state-by-state, county-by-county where the expertise lies in terms of diagnosing and treating patients.
Start with identifying the major centers of diagnosing patients based on the frequency of ICD10 diagnosis codes.
You can also create a search query to find both the organizations and individuals who are involved in treating patients in the inpatient, outpatient and office setting.
With Carevoyance you can easily translate the research on any given healthcare market into a quantified understanding of the current and potential opportunity.
Even better, we've built additional features to unlock the insights of market research and coordinate directly with field sales reps to get them the most powerful data faster.
Our processes and tools also sales reps them present the data more clearly, and build a data story around the product so that your sales enablement material and the product pitch are in sync.
Check out how to go from market research to sales meeting using Carevoyance by requesting a free report.