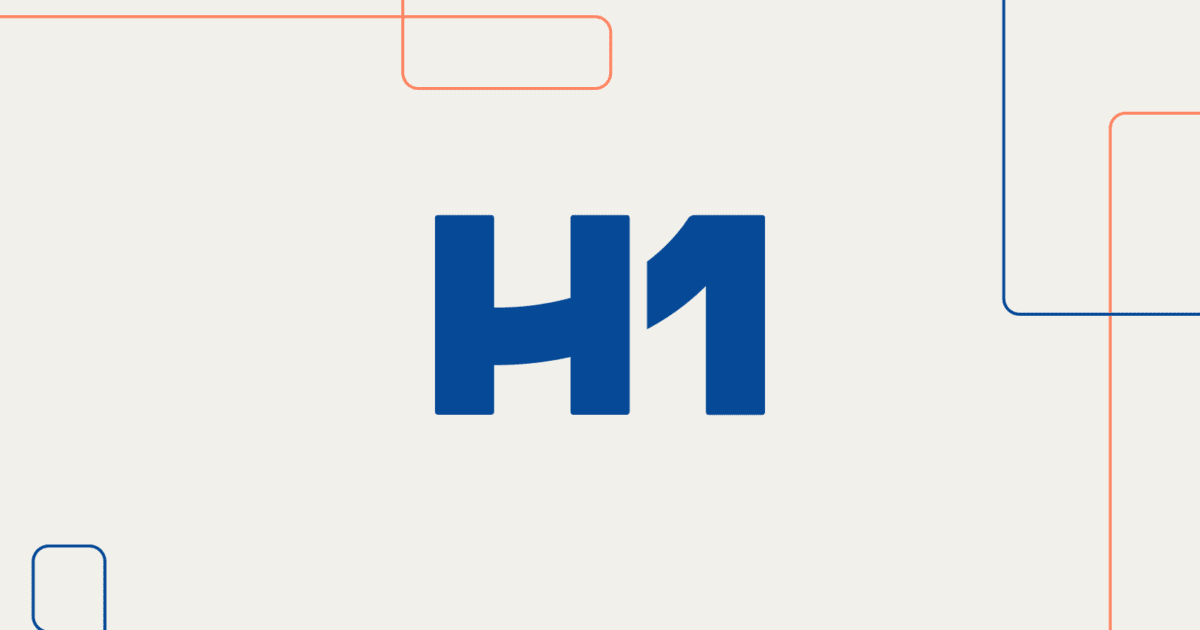 Artificial Intelligence (AI) isn't a buzzword or the plot of a sci-fi movie. It's actually revolutionizing sales and marketing in every industry, including healthcare. While there are lots of AI solutions to streamline the buyer's journey and automate campaigns, you'll want to choose a tool you know has the features that will make a difference in your workflow.
​
This isn't a question of should you embrace AI but rather how to embrace AI. There is also the need to strike the right balance of science and human touch points that will propel your prospect to convert. Let's explore how AI is changing the healthcare marketplace.
AI Automates Selling to Hospitals, But It Isn't a Replacement for Human Acumen
Behind the interface of an AI engine is data. It's this data that allows healthcare marketing and sales reps to plan better campaigns. Think about how AI works in processes you may already be using today.
​For example, you may segment your buyer personas based on certain rules or logic. These rules are then interpreted by the system and automation segments your prospects. It automates the process, but it needs a robust data source as well as context from you to complete the task.
The Essential Guide to Selling to Doctors and Hospitals
Download Now
In the grand scheme of things, AI is all about helping sales and marketing teams make better decisions and close more deals. While AI automates tasks like segmenting and uncovers insights with highly advanced algorithms, it's important to remember that AI isn't going to think for you. AI is a tool that provides context and insight, which allows you and your team to make data-driven decisions.
What to Look for in AI Sales Tools
Whatever AI tools you choose to meet your team's needs whilst selling to hospitals, ensure they have the ability to share insights and trends based on target market data. Any action a prospect takes on your website can – and should – be recorded. AI sales tools can then assist with the analysis and reveal trends.
​
For example, you may find that a greater number of prospects click to case studies over product sheets. Knowing this, you can focus more on creating more impactful case studies and making them a prominent part of your website. AI led you to the data, and you took action based on it. That's ultimately what you want AI tools to do.
When comparing AI sales tools, at a minimum you'll need:
A platform that easily integrates with your data sources and other data to inform your sales process
Adjustable parameters and rules
Visualization of data (charts, graphs)
New, segmented list generation
Filtering
Customizable campaigns
Embracing AI to Understand the Buyer's Journey & Optimize It
AI brings a lot to the table in helping healthcare sales and marketing teams target prospects more accurately and efficiently. So, there's no reason to leave it there.
​The reality is that 51 percent of brands use around 21 MarTech tools, many of which are infused with AI. You have the opportunity to use AI to engage with prospects all along the buyer journey.
Create More Personalized Experiences
AI helps your team customize and optimize messaging so it aligns with your prospect's interests, thereby making them more likely to engage. Don't spend time manually optimizing content – use tools that find the best opportunities for you!
For example, if a prospect returns to your website, and those visits have been recorded, there is a chance to automate what the experience will be based on their previous interactions. If the user has been to your site more than five times in the last few weeks, there is something that interests them, so it makes sense to display messages to him about a demo, quote, or other calls to action that demonstrate a sales-ready prospect.
Do Something With Your Data
You'll need a central repository for all your own data as well as any third-party supplemental data. One of the biggest problems most business experience is they don't do anything with their massive amounts of data. Oftentimes, this is because they don't know where to begin. AI solves this problem through automation and provides you with the ability to sort and study trends more easily.
Rethink the Buyer & Their Journey
​Are you fully harnessing the insights of healthcare data to define your ideal buyers and influences? How well do you track the buyer's journey now? Do you know how many touchpoints must occur before the conversion?
​AI helps you define and track the journey better, so you can find the answers to these questions and more. If you can target more effectively and precisely, you have a much better return on investment from your campaigns.
AI vs the Human Component
As discussed, you already know that AI won't replace human intelligence, at least not in the immediate future. While AI is using a "learning" algorithm, it's not necessarily ready to "reason" or use cognitive thinking.
There is room for both in the buyer's journey. In the beginning, AI may be the stronger channel because 90 percent of B2B buyers start their purchase decisions with search, while 74 percent conduct at least half of their research online before buying. Your prospects are reviewing options and getting to know your brand. AI can direct them to a unique experience on the website or auto-send an email should they download gated content.
The human component is best put in place when a buyer becomes sales-ready. So, you could have some type of analysis, supported by AI automation, that says when visitors take certain actions, you'll deem them as sales-ready. At that point, it's time to pick up the phone and call or send a personal email.
​
It's important to make sure your prospect is ready for that phone call, otherwise, you may be ignored. When you call them after they've taken an action, they might think you're clairvoyant. But it's really AI that let you know who to call and when.
Join the AI Revolution
Whatever your workflows are for prospecting, they could probably use a boost with AI tools. With intelligence on data trends and analysis, AI has the power to elevate your teams' performance and better connect with leads.
This is just the beginning of our dive into AI and Big Data as they relate to the healthcare industry. Make sure to check back next week when we explore what happens when you don't arm your sales and marketing teams with quality current data.
​
No matter where you are on your journey to AI adoption, Carevoyance can help you with personalized healthcare marketing solutions, from cleansing and enriching your source data to helping you build more precise, data-driven buyer personas.