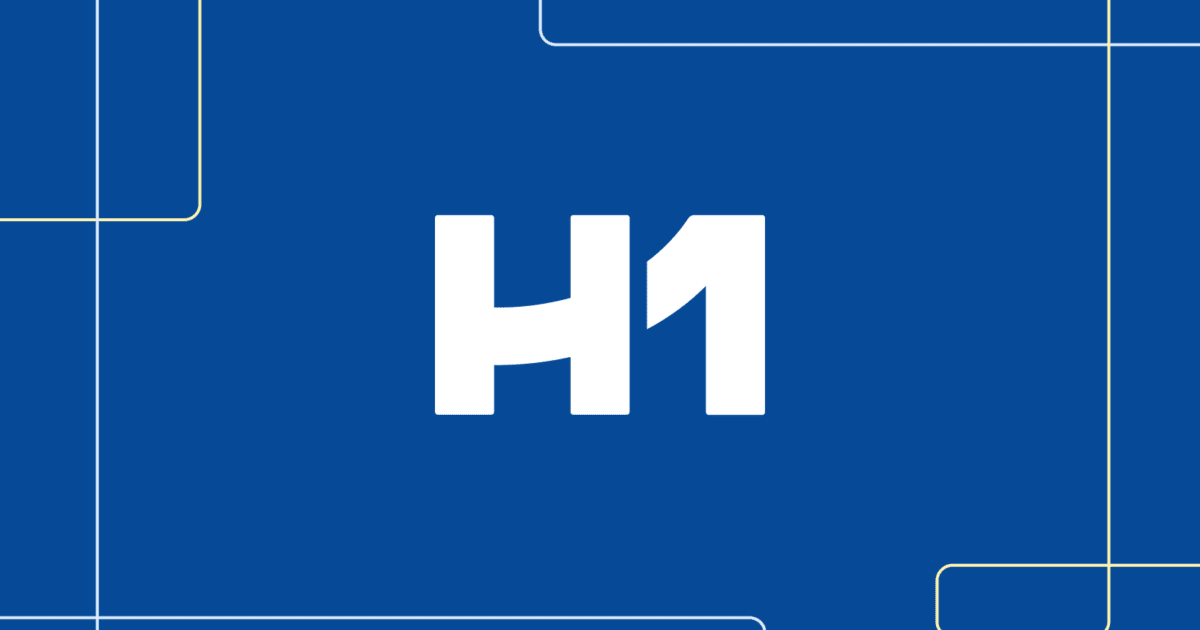 Having a top five health system rating in the United States is a big deal—so big that it is broken down into several categories in the IBM Watson list of top health systems. This study isolates the 15 top hospitals in the United States based on revenue-generating metrics, and their geographical locations may surprise you. These systems produce revenue of over $1.85B annually. Medium top-rated health systems generate between $800M and $1.85B per year. The smallest top five health systems produce under $800M in revenue annually.
This article will discuss the top five large health systems of 2019 and why they were nominated (sometimes year after year).
The Top Five Health Systems of 2019
Avera Health—Sioux Falls, SD
Mayo Foundation—Rochester, MN
Mercy—Chesterfield, MO
St. Luke's Health System—Boise, ID
UCHealth—Aurora, CO
Avera Health: Sioux Falls, SD
The Essential Guide to Selling to Doctors and Hospitals
Download Now
Avera Health, located in Sioux Falls, SD makes the list as the top-rated health system in the United States in 2019. Avera, meaning, "to be well" in Latin, began its work with patients based on the Christian values of the Gospel. Today, Avera serves the community of patients in South Dakota, Minnesota, Iowa, Nebraska, and North Dakota via 33 hospitals, 208 care clinics, 40 senior living facilities—including home care, hospice, sports and wellness facilities and more. Avera has shown exemplary customer service, cares for the whole patient rather than the symptoms, is very diverse in its local services, and meets quality at national benchmark standards.
Avera's awards include:
2019 Customer Approved Award for senior care (ranked first out of top 20) by NRC Health,
HealthCare's Most Wired Top Ten list by the College of Healthcare Information Management Executives (CHIME)
Platinum-Level Fit-Friendly Worksite by the American Heart Association
Mayo Foundation: Rochester, MN
The Mayo Foundation in Rochester, MN comes in second on the IBM Watson Health 15 Top Health Systems 2019. But it typically finds itself on top.
U.S. News & World Report ranks the Mayo Clinic as the number one hospital overall and number one in more specialties than any other hospital in the nation. The Mayo Foundation's highest rated subspecialties include, but are not limited to, diabetes & endocrinology, gastroenterology & gastroenterologic surgery, geriatrics, gynecology, nephrology, neurology & neurosurgery, cardiology & heart surgery, orthopedics, pulmonology, urology, cancer, rheumatology, and ENT.
Over a million people are seen at the Mayo foundation clinics every year in Minnesota, Arizona, Florida, Wisconsin and Iowa.
Mercy: Chesterfield, MO
​Mercy, located in Chesterfield, MO, is enjoying its fourth consecutive year on the top five health systems list. Mercy is proud that it is able to promote better patient results, shorter durations of hospital stays, and fewer recorded incidents and complications as part of the reason why they hold a Top Five health organization spot.
Mercy also showed its value (in comparison to other large health organizations) by saving more lives, lowering the cost of care, lowering their readmittance rate, decreasing emergency room wait times, providing high patient safety standards, and enjoying high overall patient satisfaction. It was also one of the first hospitals in the nation to adopt EHR, which connected every point of care. Mercy operates in Missouri, Kansas, Arkansas, and Oklahoma.
St. Luke's Health System: Boise, ID
​St. Luke's Health System in Boise, ID has undergone many expansion projects recently, allowing them to earn a high ranking on the list of Top Five Large Health Systems of 2019. It is the only non-profit health system in the state of Idaho. St. Luke's mission is, "to improve the health of people in the communities we serve." Their strategy focuses on overall health of every patient (and the care of people that support them) by placing emphasis on improving safety, quality of care, advancement of technology, and educational opportunities.
St. Luke's also focuses on lowering costs, improving access to care, and working with partners in the community. A top 50 Cardiovascular Hospital in the U.S. according to IBM Watson Health, it has also received a five-star rating by the Centers for Medicare & Medicaid Services.
UCHealth: Aurora, CO
​UCHealth, based in Aurora, CO is the fifth-ranked large health system in the nation. Providing care throughout Colorado, and in Wyoming and Nebraska, they promote community health and the opportunity to leave no question unanswered. Boasting high patient satisfaction scores, lower readmittance rates, high survival rates, shorter wait times and an incredibly safe place to receive care, UCHealth is also only one of five centers in the country to exceed bone marrow transplant expectations for four straight years. They are also focused on offering the latest in technology and treatments.
Understanding Health Systems in the United States
Be sure to check out our articles on hospitals and administrators to get a fuller picture of how things work, whether you're an expert looking to hone your knowledge or just breaking into the field.
The state of healthcare in the United States is complex, but it is smart to have a good idea of who the largest providers are, both nationally and in a given area. Hopefully this gives an idea of who the movers and shakers are in the health space.
In order to successfully sell your products and services to these complex organizations, you'll want to dig even deeper into the financials and clinical practices of these hospitals and health systems. Bringing personalized analyses into your sales presentations will engage your prospects and facilitate discussions around return on investment and value proposition. And be sure to click the button below to request a free hospital report to learn even more about a facility's case loss, patient leakage, referral networks and more.