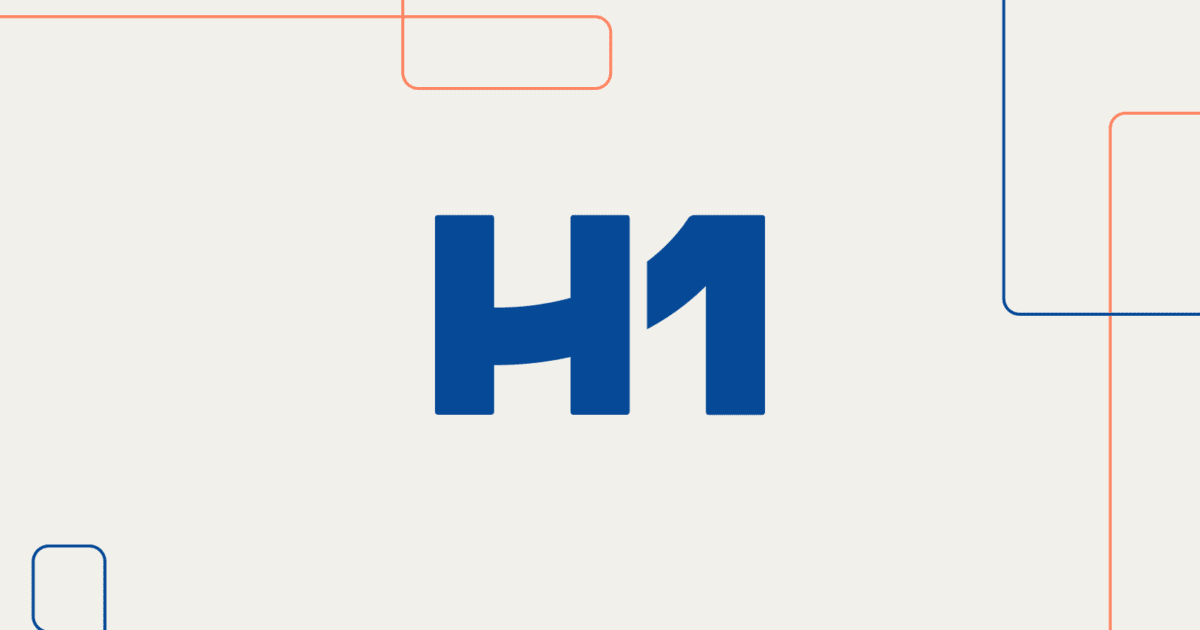 How to Use an Email Template
It's difficult still to strike the right balance when it comes to sales prospecting — your salespeople have limited time and energy, but cold, informal, or spammy calls and emails are going to have limited returns. Especially if your market is limited, "sending more emails" isn't always a viable option. So what can you do to make sure that your emails to physicians and hospitals are getting better returns without forcing your salespeople to meticulously craft a message for every individual contact?
That's where templates can be useful. These allow you to personalize your message without having to start from scratch, and can help reduce the legwork for your team. None of these are replacement for research and best practices, and should be used carefully, but can greatly improve the effectiveness of your cold emails and reduce the burden on your workforce.
Offer Your Congratulations
Did your research turn up a particular success or an article highlighting your prospect's achievements? Use that as a starting point!
The Essential Guide to Selling to Doctors and Hospitals
Download Now
Title: Congratulations – [hospital] lost fewer cases than [competing hospitals]
Hello [Prospect],
I was reviewing local market data on [service line] in [region]. Your facility lost fewer cases than [insert names of other facilities in region w/ higher case loss].
Congratulations to you and your team on delivering great results!
The analysis did uncover an opportunity to drive down case loss even further. I believe our [technology] can move the need even further to keep your referral partners and medical staff aligned to your mission.
Would you like to schedule time to review the case loss data and brainstorm ideas around patient loyal?
Regards,
[Your name]
Seek Their Advice
​Is your prospect a leader in their field? Are they known for being particularly effective in one area, or for having leading researchers in a specific discipline? Use that!
Title: How did you lose fewer cases than [competitor]?
Hello [Prospect],
I was reviewing local market data on [craniotomies] in [region]. Your facility lost fewer cases than [insert names of other facilities in region w/ higher case loss on craniotomies].
I noticed you gained quite a few patients that had previously been seen at [competing facility] but ultimately trusted your team for the procedures that matter most.
Is there a particular initiative internally that impacted those results?
Our clients have improved case retention by investing in [service] to realize [list benefits]. It would be great to swap best practices with you or someone from your team if you have time next for a call next week.
Regards,
[Your name]
Align to Their Underlying Mission
Demonstrate that you understand what your prospect values. Do your research and show that you want the same things that they want.
Title: [Hospital] is the destination of choice for [service line] patients
Hello [Prospect],
I was studying the market share of [service line] by county in your region.
I see your facility is the top destination for patients seeking [procedures]. But it looks like a very competitive dynamic with [list other facilities in top 5].
Would you or someone within the [name clinical department] like to engage further on the competitive analysis I ran?
I see an opportunity to solidify your position in [county] and grow in adjacent counties like [insert other counties from patient treatment destinations].
Kind regards,
[Your name]
Offer to Share Best Practices
​This one is easy! Offer a valuable knowledge share. They may not bite, but it's more appealing than a flat ask.
Title: About those cases [hospital name] missed out on
[Prospect],
Is your administrative and clinical staff focused on patient leakage? Is it even a metric your team can reliably calculate for you?
I uncovered an opportunity to analyze if patients that were previously seen at your facility wound up getting [service line / procedure] elsewhere. I see X Medicare patients were seen at your facility but then went elsewhere for the procedure with similar dynamics likely in the commercially insured segment.
I've worked with a number of healthcare organizations that were able to align their internal stakeholders to improve patient retention and satisfaction. I would love to share some examples of how I've seen that happen, including a considerable impact on [service line] in particular.
Is it a priority for you to improve on your team's ability to keep patients in-house?
Regards,
[Your name]
Marketing Email Best Practices
Remember, these are just tools to help improve the response rates for your emails, don't forget to still follow marketing email best practices: do your research, craft an eye-catching subject line, personalize your emails, and include a call-to-action. Leveraging a sales platform like Carevoyance can speed up the work it takes to personalize each email message. You can also uncover more useful and nuanced insights for every prospects that align to your product's value proposition.
Getting the attention of the right people is more challenging than ever, but these email templates will help you cut through the noise.
Request a free Carevoyance report to see how facility or physician specific insights can help you personalize and tailor your outreach.