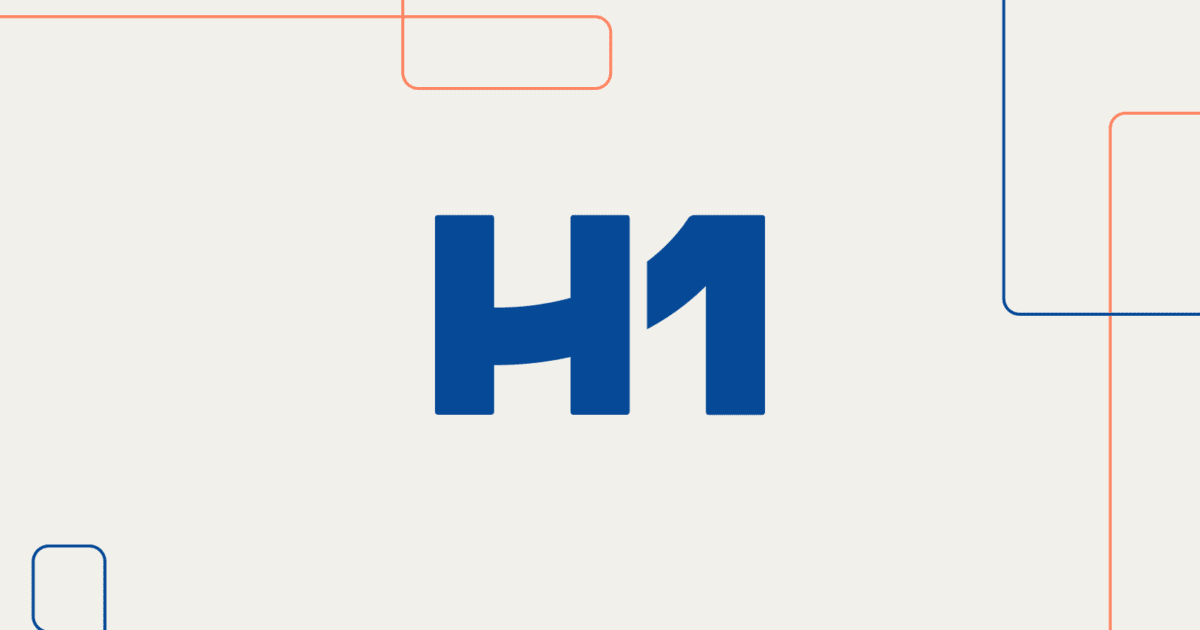 Selling to hospitals is complex. With multiple decision makers and stakeholders, it can be difficult to know which titles to target, as well as how to target effectively. Once you define who you want to go after, you have to understand that buyer intimately, including what they are responsible for and what matters to them.
When looking at the highest level of hospital leadership, some argue that "selling higher" is the best approach. However, according to a study published by Forester, executives consider less than 20 percent of their meetings with salespeople to be valuable.
So, how do you get to be part of that 20 percent? You have to know that persona completely with a 360-degree viewpoint. In breaking down the who's who of leadership, you need to know what they do and what matters to them, so you remain relevant.
The Essential Guide to Selling to Doctors and Hospitals
Download Now
Top Level Leadership
When looking at how to approach Chief Executive Officers (CEO), Chief Financial Officers (CFO), and Chief Medical Officers (CMO), it's important to understand that these leaders are often well insulated from sales and marketing, but they are ultimately responsible for a hospital's success. In other words: These are the decision makers.
The CEO is held accountable for every aspect of the business, while a CFO is driven by the need to be profitable and reduce costs whenever possible. The CMO acts as the contact between a hospital's C-level team and physicians. The CMO is concerned mostly with the performance of the medical staff and being their voice on important decisions.
​These three leadership positions care about a lot of the same things already mentioned, and they're ultimately most influenced by the ability to enhance patient satisfaction, be high-tech and secure, and reduce costs.
C-Suite Patient Experience Leaders
​The patient experience is of the utmost importance to hospitals, as maintaining high patient experience scores can influence funding. Over the past decade, a huge initiative has been around enhancing the patient's care and their experience from admission to discharge. If your product or service fits in with this initiative, then you'll most likely be selling to a Chief Patient Experience Officer (CXO) or a Chief Patient Safety Officer (CPSO).
What Are Hospital CXOs and CPSOs Responsible For?
Driving a culture of patient-centered or value-based care
Working with executive teams to determine and report on performance plans
Determining best practices and ensuring they are adopted for patient care
Administering patient safety initiatives
With a focus on patient satisfaction and safety, these leaders have tunnel vision and will be hesitant to purchase anything that doesn't have clear results.
What Does the Hospital CXO and CPSO Care About?
Long-Term Benefits: How the product or service improves patient satisfaction score
History of Results: Proven case studies of the benefits of product or service
Implementation: How easy is it to implement
Cost: Does it fit the budget
C-Suite Technology Leaders
Chief Information Officers (CIO) play key roles within a hospital's leadership infrastructure, and they are an important persona to understand if your company sells technology solutions related to electronic health records (EHR) or data security. Going beyond the CIO role, a growing number of hospitals are now hiring Chief Health Information Officers (CHIO).
In addition to these C-level tech roles, there may also be a Chief Information Security Officer (CISO). A hospital may have one or all of these roles filled, but it's important to know that the three roles often have the same motivators, goals, and objections.
What Are Hospital CIOs, CHIOs, and CISOs Responsible For?
Overseeing IT department
Planning for the growing amount of data and what to do with it
Supporting health IT initiatives, such as remote patient monitoring and telehealth
Investing in new technology to enable better patient care and streamlining operations
Training and educating staff on new technology
Developing policies on IT security, remediation, and breach notification
Interacting with compliance authorities
Managing data security and promoting security risk awareness
CIOs, CHIOs, and CISOs play critical roles in making sure that any technology used by the hospital works as it should.
What Does the Hospital CIO, CHIO, and CISO Care About?
Security & Compliance: Especially HIPAA compliance
Interoperability: Whatever new tech they buy, it has to work with their existing systems
Functionality: Will the solution make the jobs of those that use it easier and do all the things it needs to do to keep users happen
Cost: They have a budget they have to adhere to
C-Level Administration and Operations Leaders
Hospitals are dynamic workplaces, and each hospital juggles lots of different operational needs. A hospital's Chief Operations Officer (COO) and Chief Administrative Officer (CAO) are always looking for ways to improve operations and save money. When operations are not running smoothly, it disrupts the efficiency and effectiveness of departments across the hospital. These individuals have to literally worry about keeping the lights on and how to do so optimally.
What Are Hospital COOs and CAOs Responsible For?
Keeping the organization running without any surprises
Preparing budgets
Negotiating deals with Group Purchasing Organizations for the purchase of supplies and equipment or structuring deals directly with manufacturers in other cases
Overseeing revenue and reimbursement departments to ensure insurance companies and patients pay their bills
Serving as a liaison between CEO and department heads
Delivering vision to the hospital, ensuring procedures and systems are in place for growth opportunities
Enhancing operational efficiencies
Integrating the hospital's strategic plan
When it comes to selling to these leaders, it has to be a no-nonsense approach. These are numbers and data people, and that's what will turn their ear toward you.
What Does the Hospital COO and CAO Care About?
Time & Cost Savings: How will a service or product improve their efficiencies
Feasibility: Maintaining and scaling growth
Product Fit: Understanding how a new product or service fits into the strategic plan
Proof of Concept: What support is available to show how a new product or service will influence their workflows
Better Tools Allow You to Target Personas Better
Understanding who's who in the world of hospital leadership is vital to your company's success, as a clearly defined persona is invaluable when strategizing how to get your medical technology product or service in front of the right people. A comprehensive hospital leadership persona gives your sales and marketing team the insight they need to make every interaction count.
​Be sure to check back later this month when we take a deep dive into the clinical leadership side of hospital operations! These leaders are key influencers in the decision making process for what medical products and equipment gets purchased, and they're responsible for overseeing the medical staff within separate specialties. In other words: These are the people you want on your side when it comes time to sell!