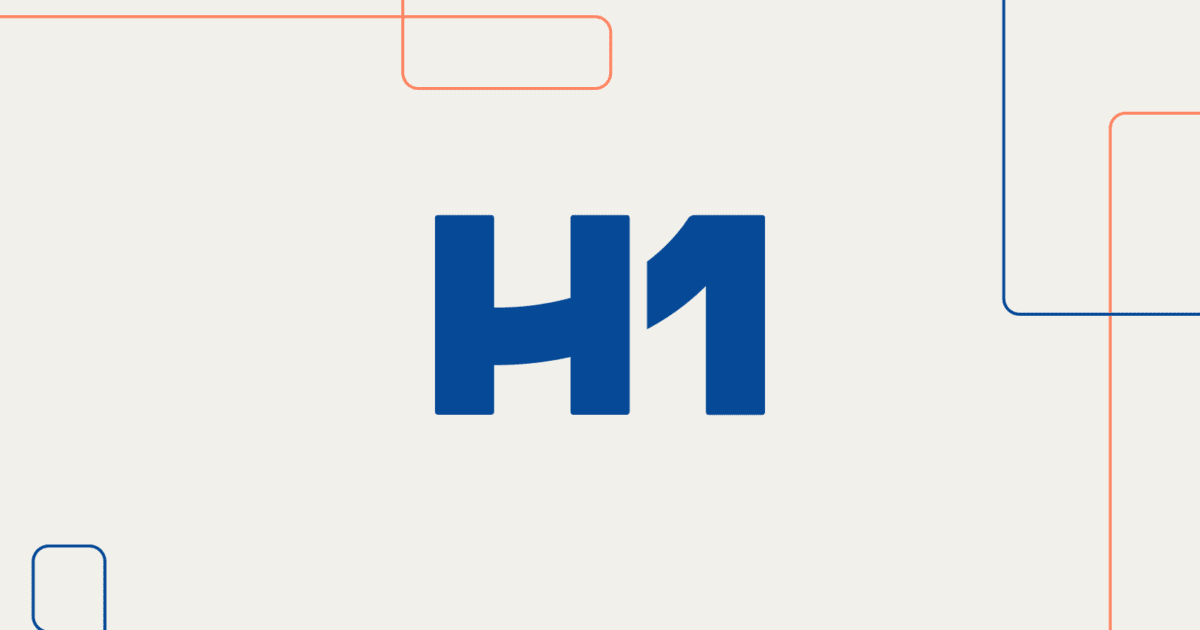 Welcome back to Conversations With Carevoyance, a series dedicated to highlighting healthcare and MedTech vendors, thought leaders, and innovators across the healthcare industry. Today, we're chatting with Lisa Bichsel, owner of Bichsel Medical Marketing Group.
Founded in 2014, Bichsel Medical Marketing Group or BMMG builds and executes marketing strategies for medical device and biotech companies. Most of their clients are startups, so Bichsel and her team help them with scalable marketing, advertising, PR, and other critical aspects of commercialization as they work toward their exit strategy.
What Is BMMG?
BMMG is not Carevoyance's typical client, but the partnership between our two companies is a strong and synergistic one, so we asked Lisa to tell us about her business.
The Essential Guide to Selling to Doctors and Hospitals
Download Now
According to Lisa, her company is best described as a marketing firm that specializes in supporting biotech and medical device startups looking to take their innovations to market, helping them with commercialization, marketing, and publicity.
Lisa herself will often take on the role of VP of Marketing for the duration of their contract, stacking hats on hats. To her, it's not just about driving clicks or eyeballs or selling more widgets. It's about giving her clients a complete outsourced marketing solution to achieve their commercial objectives.
​
BMMG works with clients that have a very specific focus. The goal with these companies is to help drive them toward what Lisa calls a "liquidity event" in the form of a merger or acquisition of some sort, after which Lisa and her team will often stay on to help with the integration and special projects that come with their client's new adventure.
Who Does BMMG Work With?
Like most savvy owners, Lisa couldn't disclose much about her clients. That's what happens when your firm is closing big-dollar deals and putting cutting-edge MedTech innovations in the hands of physicians on the daily, but she was able to give us an idea of who their primary customers were:
"The people that knock on our door and seek us out are the small startups," said Lisa. "We know that we're not in it for the long haul (beyond 3-4 years), and if that's the case, then something's not going right for the company and their strategy."
When asked why startups choose to come to her instead of building out their marketing efforts in-house, Lisa told us: "They're trying to minimize their headcount and still get the job done. That's smart posturing when you're out on the market looking for investors, strategics or acquirers."
BMMG helps startups with disruptive technologies reach the point where they're attractive to potential suitors, setting them up for acquisition, merger, IPO or other exit strategy. Lisa and her team have one heck of a track record, too. They've supported over a dozen companies through this process in the last five years.
We pressed for specifics, but as anyone who runs a successful business will tell you, a lot of the specifics are proprietary or tied up with large companies who have lots of legal red tape. Lisa was able to tell us that the companies her firm has helped to acquisition run the full MedTech spectrum, with products and services ranging from gastroenterological to orthopedic devices and beyond.
There's more to Lisa's firm than marketing support, though. BMMG is dedicated to getting their clients ready for acquisition from a holistic perspective, helping with strategy, messaging, product management, brand consistency, compliance, and a host of potential issues that might get in the way of their targeted outcome.
"We want each client to remark that – before BMMG – they were struggling to get their innovation successfully launched and that BMMG was a critical element in their being primed and ready for acquisition. BMMG helps get everything in order, make noise in the market to legitimize the company and the product, and ensure a professional and polished image. Any acquiring healthcare company doesn't want to inherit a company with broken processes and non-compliant commercial practices.
​Lisa went on to add, "It's really rewarding for us to hear from a CEO or especially an investor or board member: 'You guys are one of the key reasons this all worked!' And we hear that frequently."
How Does BMMG Help Its Clients? What Are Your Products & Services?
"We are the downstream team," Lisa said when we asked her about how they fit into the existing operations of one of these medical device startups. "We are that seamless extension of their marketing function."
There are key "pillars" to any BMMG strategy:
Marketing/Communications
Utilization
Event management
Digital marketing
Lisa also noted that they do strategy and technical execution for all of those areas, and added that "there are all these other little threads that unravel if you don't have them tied up, so we also, as a team, offer research, strategic planning, product management, inside sales, and any other commercial needs that our clients may require."
​
And if that weren't enough, BMMG even offers simulation and demonstration tools for reps, building models to take to customers, and can even help clients get started on their own CRMs.
​
"We have our core pillars," Lisa said, "but I like to think that whatever you lob over the fence to us as you need it, we've got you."
What Advice Do You Have for Medical Device Companies Building Out Their Marketing Strategies?
We wanted to know what advice BMMG had for medical device companies about how to approach marketing (since, you know, they're in the business of developing medical innovations, not necessarily marketing them) and Lisa had some pearls of wisdom.
"I think a lot of people mistake what marketing is or certainly all that it can be. You don't just build a brochure and website and 'boom' marketing's done. There's no silver bullet to marketing. Commercial success is reliant on a comprehensive, integrated approach.
​She went on to mention those core pillars of BMMG's strategy, and all key elements of bringing a company to market: messaging, sales effectiveness, savvy promotional activities, building credibility, and more.
It's obvious from listening to Lisa talk that marketing isn't (and shouldn't be) an afterthought. It's something you must commit to over time.
​
"Marketing is this steady cadence of interesting and valuable content to your markets," said Lisa. "It doesn't have to cost a fortune, but you have to be well-rounded and think about all these cohesive activities that tie everything together for a solid commercial program."
What Does Your Sales Cycle Look like?
It's worth pointing out that BMMG's map of the sales cycle is unique because it encompasses both the firm's own process and that of their clients. For Lisa though, there's a clear answer, and it demonstrates the power of building a professional network and the importance of maintaining your industry connections.
"Historically, it's been 100% word-of-mouth," said Lisa. "Over the course of my career I've worked with a lot of different people and those folks are now in leadership positions, investment positions, board positions … and the cycle is still an introductory call or an email that says 'I recommend Bichsel Medical Marketing Group'" and then it takes off from there.
BMMG's clients typically come to her with a small need in mind. While her team is always happy and capable of satisfying this need, they rarely stop there. Once they're inside, BMMG helps companies realize their full potential by identifying viable marketing opportunities.
​
"It's not like we're just after money and more business," said Lisa. "Expanding our services for our clients just naturally evolves, as we achieve early results for them, and they recognize they now have a full team to engage for other needs that unfold. We're now a seamless part of their internal team. That's what we strive for."
How Are You Using Carevoyance to Reach Your Market?
​Lisa and her team use Carevoyance a little bit differently, because that's just how they do things over there at BMMG.
"When we have a new client we're pitching and are learning more about their product and how it disrupts the standard of care, we get on a call with [Carevoyance] or we'll send something their way via e-mail to initiate the brainstorming. We'll look at the data and engage the Carevoyance team for intelligence, too.
Even though Bichsel isn't selling medical devices, this kind of information is critical to their proposal process and helps prove to potential clients that they know their stuff.
The knowledge and insights that Carevoyance offers can even have knock-on effects for the clients of their clients, their provider-customers, helping them look at their referral environment and improving their patient flow and retention, which ultimately then helps them to better use the client's technology.
​
"I love the nimbleness of the data," said Lisa. "Carevoyance is just a wealth of intelligence that we have at our fingertips. That refers to not only the data portal where you can query and analyze, but partnering with [Carevoyance's] people."
How Would You Describe the Value Carevoyance Adds to Your Sales Process?
BMMG uses Carevoyance to reinforce that their firm is a full-service marketing partner.
"I'm practicing what I preach," said Lisa. "With our Carevoyance relationship and other arrows in our quiver, we are definitely setting ourselves apart with the content, knowledge and resources that we can access. We can provide analytics for markets, forecasting and sales targeting – all enabled through our Carevoyance collaborative."
With such a diverse set of clients, ranging from neuroscience to gastroenterology to oncology to diagnostic imaging, the information and knowledge BMMG obtains through Carevoyance enables Lisa and her team to demonstrate value to their clients.
"It's a pivotal part of us winning over a new client," she said.
Is There a Trend in the Healthcare Space Right Now That Excites You?
Lisa took this question in an entirely different direction than we expected, and we're glad she did!
"You know, I could probably go down a path that's all about artificial intelligence or wearable devices or something like that, but that's becoming cliched," she said (don't pull any punches, Lisa!)
"What I really want to say here, what excites me from a marketing perspective," she continued, "is consumerism in healthcare."
This came as a bit of a surprise to us, but Lisa went on to explain how direct-to-consumer is here to stay. It's no longer new but should be embraced as a standard part of any medical device marketing program. Once you've met the needs of the clinician and his/her referral network, there must be a focus on the patient end-user.
"It's exciting and really rewarding to think about educating the consumer," said Lisa, "whether that's the patient, a loved one, the caregiver or all of the above."
From a marketing perspective, Lisa pointed out, there's a lot of value and satisfaction that comes from being able to see the impact that you have on the individual consumer, how the product you've taken to market can improve or extend their life, by helping them discover a new solution for a particularly challenging illness.
​
"That's where we find a lot of synergy with Carevoyance," she added. "It really empowers us marketers to reach all our constituents."