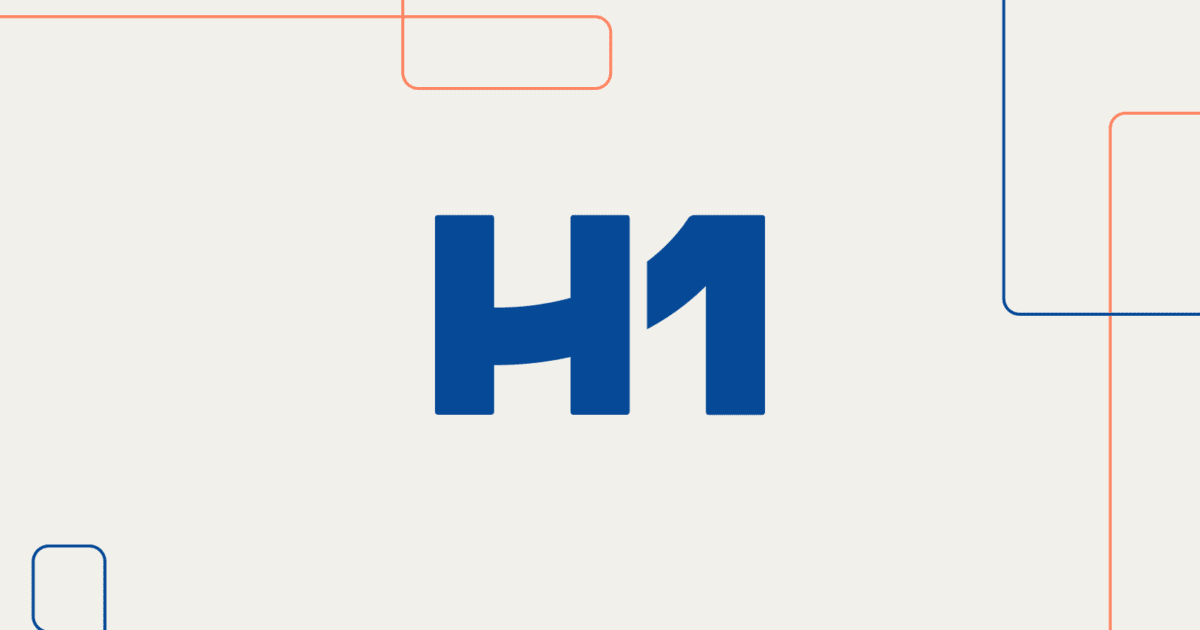 When you market solutions and services to the healthcare industry, it's easy to pick up a lot of terminology that you may even use in your marketing content, but have you ever wondered what those acronyms your healthcare clients use in their everyday conversations really mean?
CPT code is a prime example. You may have seen "CPT" if your solution involves a part of the medical billing procedure — or you may have noticed it on your own medical bills, or Explanation of Benefits statement.
What Are CPT Codes?
Common Procedural Terminology (CPT®) codes, which are published, copyrighted, and maintained by the American Medical Association (AMA), are an integral part of the medical billing process. Healthcare practitioners or facilities use CPT codes to communicate to insurers or payers which medical procedures or services they provided to a patient. Using this uniform set of codes makes the billing process more streamlined and efficient for all parties, and it ensures healthcare providers are paid the correct amount.
​​
Each medical, surgical, or diagnostic procedure, whether performed in an office or outpatient facility, has its own unique CPT code, conveying exactly which services the healthcare practitioner performed. CPT codes have five characters. Some codes are all numeric and some are alphanumeric.
The Essential Guide to Selling to Doctors and Hospitals
Download Now
Organizing Thousands of Codes
As you can imagine, there are thousands of codes used to describe specific procedures. Codes are divided into three categories:
Category 1: Most inpatient and outpatient procedures in offices and hospitals
Category 2: Supplemental tracking codes, most often used for performance management
Category 3: Temporary codes for experimental or emerging technologies, services, or procedures
Within each category, codes are divided into six sections:
Evaluation and Management
Anesthesiology
Surgery
Radiology
Pathology and Laboratory
Medicine
Each of those sections is then divided into subdivisions that relate to the part of the body or the type of procedure performed.
Procedures aren't necessary assigned to each sequential number in a sequence. The system is designed to accommodate revision, so there could be gaps in the sequence to allow for a new code to be added. They are generally grouped numerically, but some are listed out of "order" so they appear near similar procedures.
CPT Code History
The AMA published the first edition of CPT in 1966. CPT not only standardized terms used in medical documentation and billing, it also provided the basis for a computer system that could analyze healthcare procedure data for statistical purposes. The second edition published in 1970 introduced five-digit coding and added diagnostic and therapeutic procedures to the previous surgical, medical, radiological, and laboratory procedures codes.
The Centers for Medicare & Medicaid Services (CMS) adopted CPT in 1983, and in 1987 mandated CPT for outpatient surgical procedure reporting. The Health Insurance Portability and Accountability Act (HIPAA) requires the Department of Health and Human Services (HHS) to name national standards for the electronic transfer of health care information.
​The Final Rule for transactions and code sets, issued August 17, 2000, names CPT, as well as the Healthcare Common Procedure Coding System (HCPCS), for products, supplies, and services not listed in CPT as the procedure code set. In addition to use mandated by the federal government, CPT is now used extensively by healthcare providers throughout the United States.
Where Do New CPT Codes Come From?
The CPT Editorial Panel, authorized by the AMA, maintains and updates the CPT code set. It's the panel's job to make sure the codes reflect the types of medical care that patients receive so recordkeeping and billing can continue accurately and efficiently.
​​
The AMA accepts applications from medical specialty societies, physicians, hospitals, third-party payers, and others to have the panel consider changes to the CPT code set. Deadlines for submission are set so the panel has at least three months to prepare before reviewing the requests at their meetings, three times per year.
Where Can I Find CPT Codes?
​Because CPT codes are copyrighted by the AMA, you won't find a listing of all codes online where you can access them free of charge. The AMA charges license fees to healthcare providers to use CPT codes. Individuals who want to find a code can register with the AMA to access a free search tool, which allows up to five free searches per day.
What's the Difference Between CPT & ICD Codes?
If you've heard your healthcare provider clients talk about CPT codes, it's likely that you've also heard them mention International Statistical Classification of Diseases (ICD) codes — especially in light of the transition from ICD-9 to ICD-10 a few years ago.
ICD-10-CM codes describe the patient's diagnosis, not the treatment the patient receives. ICD-10-CM codes together with CPT codes create a full description of the medial process delivered in office or outpatient settings.
There is another set of ICD-10 codes called ICD-10-PCS which describes the procedures or treatments delivered to the patients in the inpatient setting only.
Are CPT Codes Only for Billing?
As a healthcare sales or marketing professional, you may come across statistics based on CPT codes. For example, a DocTap infographic lists the top CPT codes by year from 2015 to 2017, and shows injections are the most common procedures, taking place during a visit to a healthcare provider 12 percent of the time. The codes also show rapid strep tests during a visit have increased in the last three years, from 10 percent in 2015 to 12 percent in 2017.
​
Government agencies, healthcare industry analysts, and healthcare providers themselves can use CPT code data to provide insights into trends, facility or provider performance, and population health — and you'll be able to speak to how that data was collected when you share those insights with your clients.
How Do CPT Codes Relate to Payment or Reimbursement?
The majority of CPT codes have a relative value unit (RVU) assigned to capture the relative amount of effort and expense that goes into delivering the service. Each year Medicare – one of our biggest payers of healthcare – determines what's a called a conversion factor which is used to determine the price paid per RVU. They make some other adjustments for location and the differences in wages and cost of living. In 2018, CMS determined that each RVU is worth $35.99, an increase to the 2017 conversion factor of $35.89.
Private payers such as UnitedHealhcare, Aetna, Humana, etc, enter into separate contracts with healthcare providers to determine the rate they will pay for the service delivered to their beneficiaries. Typically you would expect a commercial insurer to pay a rate above Medicare (in the 200% – 300% range) but it varies enormously by payer and CPT code.
How Do I Apply CPT Codes to My Marketing & Sales Activities?
CPT codes are a great tool to include in your targeting criteria. Rather than scraping the surface with high level descriptors like specialty, you can use CPTs to more specifically define your target market or ideal customer profile.
​
Not to worry, you don't have to be an expert in CPT (or any other healthcare code set). Schedule an appointment with Carevoyance and we'll provide a free consultation to brainstorm with you and your team on how to select the right CPTs to enhance your targeting criteria and focus on the best opportunities.