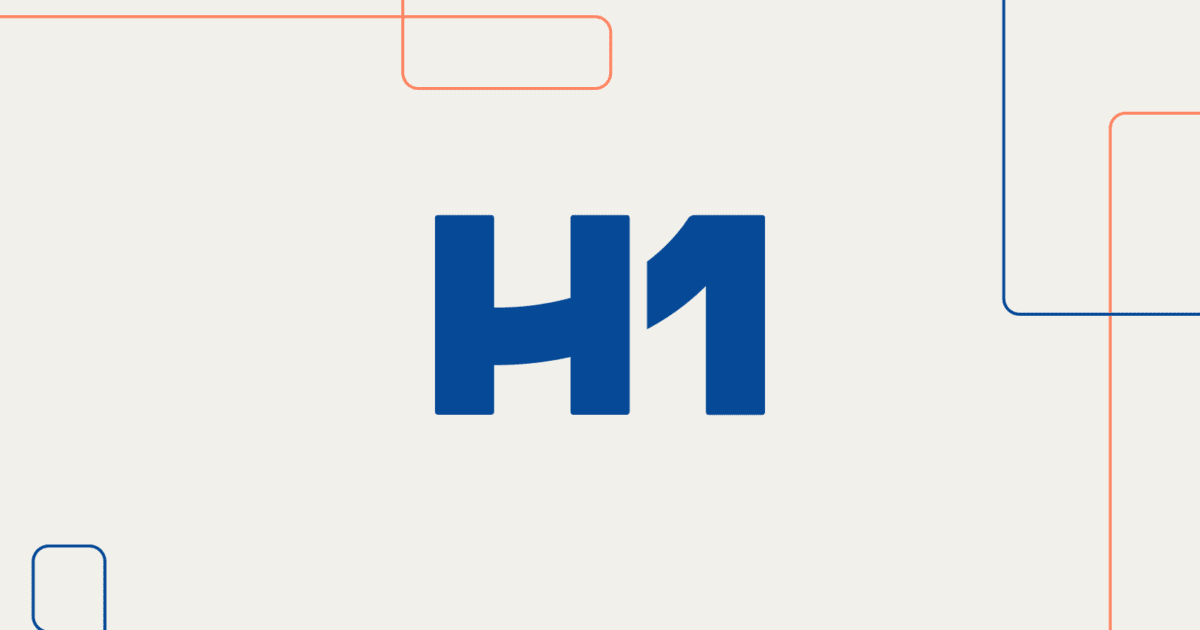 ​In this era of value-based care, hospitals and the health systems to which they belong are intensely focused on metrics that directly impact their scores and related financial incentives and penalties affecting their reimbursement.
For marketers and salespeople who target hospitals and health systems as clients for their products and support services, performance metrics are equally important. Sales and marketing teams also benefit when they can look at these metrics across facilities and geographies to slice and dice the data to better understand their prospects and opportunities.
So which metrics are most important for MedTech marketers and sales teams, and how can those metrics be used to align the value of your company's MedTech products to the needs of those hospitals and health systems?
The Essential Guide to Selling to Doctors and Hospitals
Download Now
Important Metrics: MedTech Marketing & Sales Teams
1. Competitive Intelligence
Identifying competitors among hospitals or other types of facilities is straightforward in isolation. Going a level deeper to understand the dynamics among competitors within a geography is much trickier. It gets even harder if you are a sales rep trying to manage multiple geographies and keep track of the competitive dynamics in any given region.
Competitive intelligence is about capturing and analyzing competitive data that allows you to formulate a competitive advantage and a winning business strategy.
Competitive intelligence is not limited to specific information about a single competitor. It includes the overall competitive marketplace and landscape and how favorably your company compares and contrasts to your competitors when a prospective customer is making a buying decision.
For MedTech companies building data-driven marketing and sales strategies, there is also another type of competitive intelligence that can be highly valuable in winning and retaining customers: Since hospitals and health systems are hungry for information about competitors they themselves are up against, MedTech companies do well when they utilize competitive intelligence to prove they understand their prospect's business, challenges, and opportunities.
​Commercial teams turn skeptics into customers when their sales execs can go further to uncover referral patterns and volumes by case and procedure, as well as market share data, for different service lines in different markets.
2. Service Areas
​Over the past several years there has been considerable consolidation within the healthcare industry. As hospitals have merged and health systems acquire facilities to increase their footprint, services areas from which any given healthcare organization draws from or are focused on are likely in flux.
Marketing and sales personnel need to be able to access, analyze, and develop successful strategies based on an understanding of which zip codes or other geographic indicators are most important to specific hospitals and health systems. Being able to see this comparative data for any geography and over an extended period of time is also very helpful.
Learn more about how region impacts sales approach when selling to doctors in the country vs. doctors in the city.
3. Market Share
Market share is a constant area of focus for hospitals and health systems. Drilling down into market share for a specific procedure or service line is also closely monitored and analyzed.
Market share data for specific service lines and procedures is important to MedTech marketing and sales teams for multiple reasons. One reason is that hospitals and affiliated physicians performing the high volume of procedures associated with a company's product(s) are clearly prized targets. However, the hospitals with smaller market shares are often hungrier to increase market share for those service lines and procedures and may also be prime prospects.
4. Patient Leakage (aka Referral Leakage or Network Leakage)
Patient referrals sources are a vital lifeline to the economics of every hospital and health system. Locking in referral sources has been a major driver of the consolidation within the healthcare system. This metric is very important to hospitals and their health system parents in terms of both the sources of patient referrals and ensuring affiliated or employed physicians keep patients within the health system or network.
It is extremely frustrating for hospitals to lose patients and procedures to out-of-network competitors, whether those competitors are in the same catchment area or outside of the hospital's prime service area.
MedTech companies that can help hospitals see these trends more specifically and clearly – including how often it happens and where those patients go. Bringing these insights into sales presentations can position and differentiate MedTech Sales Execs as strategic partners to hospitals rather than just another vendor.
If the MedTech company has a product that can give its hospital client an advantage or greater value to help reduce referral leakage, the potential of that company to gain or retain a hospital client is greatly enhanced.
5. Data on Affiliated Physicians
While hospitals and health systems employ more physicians every year, they are also very focused on affiliated physicians who are not employed by the hospital but have privileges to utilize and refer cases to the hospital.
Hospitals want this data for several important reasons. First and most obvious, they want to get all or at least the majority of referrals and procedures for their service lines from these affiliated physicians. But they also find this data useful in their efforts to recruit some of these non-employed affiliated physicians to transition to becoming an employed physician in their network.
MedTech marketing and sales teams can use this kind of data to differentiate themselves from competitors as strategic partners and not simply a vendor.
In addition, MedTech reps can help hospitals target some of the high-value affiliated physicians to influence more referrals from those physicians pertaining to procedures supported by the products that the MedTech company sells to the hospitals.
Again, this added value helps MedTech companies differentiate, increase sales, and secure greater customer loyalty and additional purchases over time.
MedTech companies that proactively acquire, analyze, and use data to differentiate themselves from their competition and target more effectively have a major advantage over those that don't.
The companies that can also provide valuable data to their prospects and customers, guiding them in a way that gives those hospitals a greater competitive edge, will elevate themselves in the eyes of their customers and prospects above the traditional "vendor" designation that hospitals most often associate with MedTech companies.
Delivering this level of analytics and insights into your prospects doesn't have to take a herculean effort to implement. Reach out to Carevoyance to learn how a data and analytics partner can empower your team with data-driven sales presentations that will leave your hospital prospects craving more!