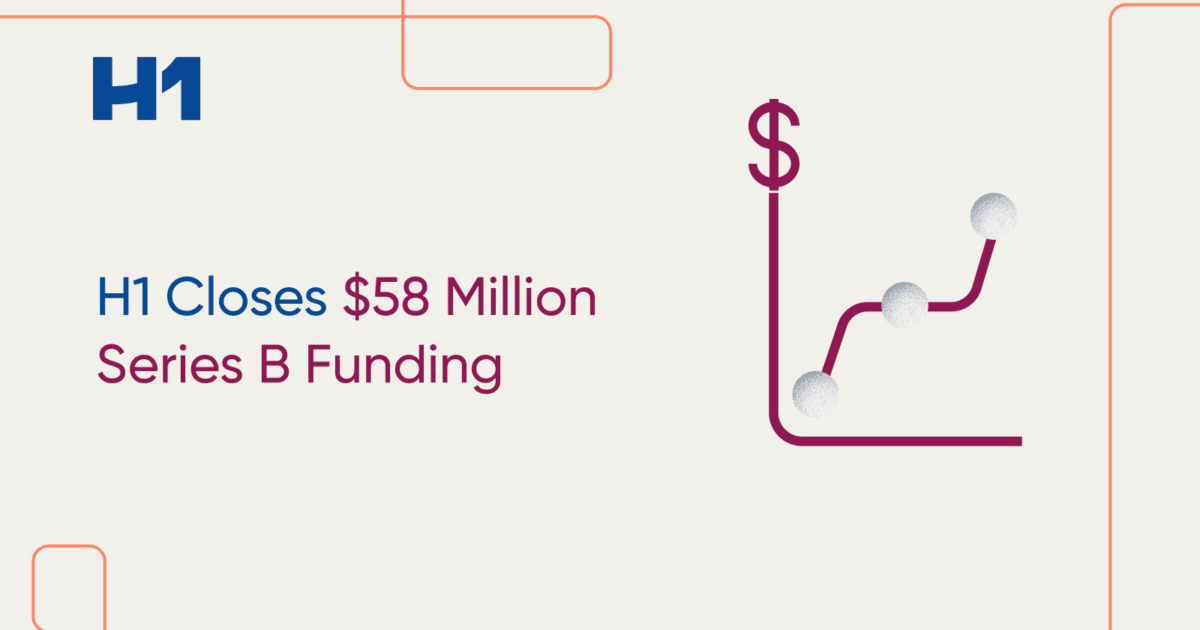 A Spotlight On Our Mission, Core Values, Team, Customers, and Our Future
Today, H1 announced a $58 million Series B round of funding to continue working towards our mission of creating a healthier future by connecting parties in the healthcare ecosystem. The round was co-led by IVP and Menlo Ventures, which led our Series A round in April 2020. Lux Capital, Transformation Capital, Lead Edge Capital, Novartis dRx Capital, and YCombinator also participated in the round and joined the H1 family. This new set of people around the table gives us the experience, perspective, and momentum to power H1 in its next chapter.
This milestone represents hours of dedication by hundreds of people worldwide. We have successfully developed a platform with the richest global-local data to help life sciences companies identify key opinion-leading physicians. With the right key opinion leaders (KOLs) and thought leaders in place, drugs get into the market faster, and healthcare providers (HCPs) become aware of the latest treatments and therapies sooner – ultimately improving human lives. With this new funding, we can invest more in our products, hire more people, and, most importantly, continue to help create a healthier future.
A funding announcement traditionally comes with a jump in attention. I want to capture that spotlight and shine it on our mission, core values, team, customers, and the future of H1.
Case Study: Composable Intelligence for Key Opinion Leader Strategy and Engagement
Download Now
Our Mission: Creating a Healthier Future
We approach each day with a precise focus on how our work impacts the future of human health. Through data and intelligent solutions like artificial intelligence and machine learning, we are:
Identifying the very best physicians to drive clinical trials and launch new drugs.
Developing solutions to help doctors collaborate with other doctors.
Empowering patients with the ability to find the very best doctors.
We have made progress. We are proud of our customers' outcomes. But, there is so much more to do. Our mission brings profound meaning to our work.
‍Core Values
At H1, core values are more than nice things to put in a new hire presentation or on our website. For us, they are our north star. We have four values we strive to live by. We measure our progress with self-assessments, quarterly employee surveys, and net promoter scores.
Our core values include:‍
One Team‍
We check our egos at the door. We serve each other with empathy and push towards the same goal.
Client First Mentality
Everything we do is for our users and customers. It's at the heart of our focus, discussions, and attention.
Beautiful Polished Rocks
The best ideas come with the friction of diverging opinions and open, constructive feedback.
Take Accountability
You are your own boss. Own your learnings, successes, failures. If a values-based culture connects with you and our values align with yours, we are hiring.
The H1 Team
This team has poured creativity, energy, passion, life, and time into making H1 a reality. They didn't sign up for a job. They signed up for a mission. They worked long, hard, and smart. They put faith in each other. I have learned a lot about the health tech business these last few years. I've learned even more about humility, gratitude, and the joy of working with incredible people.
To Our Customers
You have given us your trust. Thirteen of the top 20 pharmaceutical companies and 50+ other leading drug development companies worldwide have invited us in and trusted our data, technology, and vision. We will continue to earn your trust and care for our customers like family. As part of that care, we will be relentless in our pursuit of innovation and exceed expectations when it comes to service. We're always open to discussing how to help you achieve your goals.
The Future of H1
We're creating the next generation health tech company. We will power greater transparency for patients. We will help drive more breakthrough drugs and therapies into the market that cure diseases. We will continue to create connectivity between all the parties in the healthcare ecosystem.