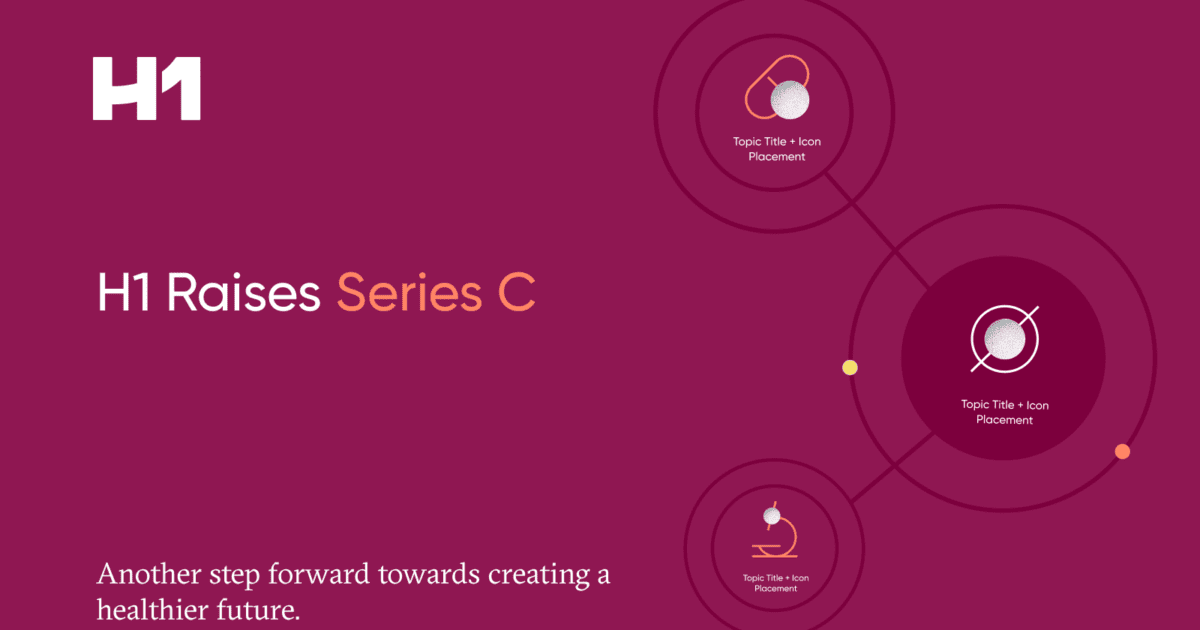 Today we announced our Series C of $100 million led by Altimeter and participation from new investors including Goldman Sachs Asset Management and Flex Capital. It also includes the support from all of our investors that have helped us get to this point such as Menlo Ventures, IVP, Y Combinator, Lux, Transformation Capital, Lead Edge, and dRx Capital (Novartis).
This investment comes after another year of amazing growth at H1. We now have 100+ clients, users across 84 countries, revenue growth of over 250% in 2021 thus far, and 400 global employees at H1. And, most importantly we achieved record levels of customer satisfaction and NPS with our product innovation. It really is amazing to be a part of this journey with the H1 Team!
To date, we've transformed the way life science companies find the most impactful global healthcare professionals to educate about their latest therapies to drive the best clinical practice. This has empowered life science companies to have a diverse patient and physician population participate in their clinical trials. But this is really just the start for H1. We imagine something much greater. ‍
Case Study: Composable Intelligence for Key Opinion Leader Strategy and Engagement
Download Now
We imagine a world where:
Life science organizations use H1 to find the most influential and impactful doctor with expertise in a certain disease area, allowing them to run trials with the right healthcare professional with diverse patient populations.
Healthcare professionals use H1 with a trusted network of peers to collaborate and learn about the latest medical literature.
Patients use H1 to find the right doctor with the right experience to treat their condition.
Insurance companies use H1 to find the right doctors to insure, and utilize H1's network to stay updated with the latest information.
Hospitals and health systems use H1 to attract and coordinate the right patient referrals to optimize patient care.
We imagine a world where access to the right information about doctors is as easy as finding the best restaurant in your city. We imagine this changing the way life science companies, insurance companies, hospitals, governments, doctors and patients find the right healthcare professional to work with. This funding will help H1 make this future a reality, and build a healthier future for all.