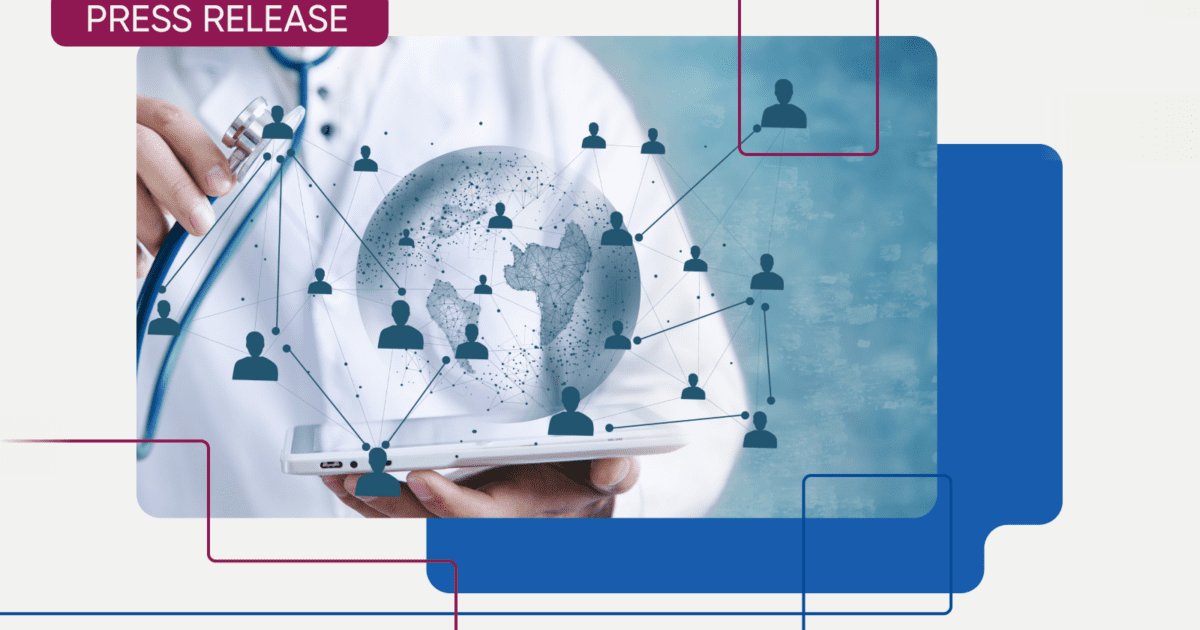 NCPDP's robust prescriber database, HCIdea, is now powered by H1's trusted provider data to help NCPDP members reduce costs and drive health IT innovation. 
New York, NY – April 12, 2023 – H1, the connecting force for global healthcare provider, clinical, science, and research information, today announced that the National Council for Prescription Drug Programs (NCPDP) has selected H1's provider data to power its prescriber database, HCIdea®. NCPDP's HCIdea Prescriber Database was developed in response to NCPDP members' needs to combat the risks of inaccurate data for providers with prescriptive authority data, that include failed audits, fines, delayed payments, and poor patient outcomes. HCIdea has become the go-to choice for the industry's most comprehensive and reliable prescriber information.
NCPDP's HCIdea is now powered by H1, which continually contributes and updates provider data including name, gender, NPI, licenses, birth date, address, contact information, education, training, and more to be readily accessible.
"We continuously seek to improve the robustness, accuracy, and accessibility of data to maintain HCIdea as the industry's premier source for comprehensive and reliable prescriber information," explained Lee Ann Stember, NCPDP's President & CEO. "After a thorough evaluation process, we selected H1 for its national coverage, profile depth, flexibility, and integrity to be our trustworthy provider data partner."
Drawing from over 4,000 diverse sources and using a combination of automation, machine learning, and human intervention, H1 provides comprehensive and reliable prescriber profiles for over 3.7 million Type I and Type II providers. Additionally, H1 has been able to resolve gaps in license data. By partnering with H1, NCPDP is offering its HCIdea subscribers a way to access the right data at the right time on the right prescribers to reduce costs and risks associated with inaccurate data.
"At H1, our mission is to connect the world to the right doctors. To make that possible, healthcare organizations need access to updated provider information on a daily basis. We are honored that NCPDP selected H1 as its new data partner and feel that it validates our ability to provide the most accurate prescriber information possible," said Ariel Katz, CEO and co-founder, H1. "Like NCPDP, H1 is committed to creating innovative solutions that improve the lives of the communities we serve. We look forward to a long and successful partnership with NCPDP as we continue to support the organization's evolving needs and help create healthier outcomes for patients around the globe."
Used by national and global life sciences companies, health plans, and digital health companies, H1 enables clients to develop highly accurate provider directories and HCP engagement strategies.
HCIdea, powered by H1, is available to NCPDP members as a subscription service. For more information on HCIdea, visit hcidea.ncpdp.org. For more information on H1 and its solutions, visit h1.co.
About H1
H1 is the connecting force for global HCP, clinical, scientific, and research information. The H1 Connect platform democratizes access to HCP knowledge and groundbreaking insights for life sciences, academic medical institutions, health systems, and payors. H1 Connect fuels a robust product suite that helps customers discover and engage industry experts, drive equitable research, access groundbreaking science, and accelerate commercial success with the most robust and accurate healthcare professional data. Learn more at h1.co.
About NCPDP
The National Council for Prescription Drug Programs (NCPDP) is a not-for-profit American National Standards Institute (ANSI) Accredited Standards Developer (ASD) consisting of more than 1,500 members representing entities including, but not limited to, claims processors, data management and analysis vendors, federal and state government agencies, insurers, intermediaries, pharmaceutical manufacturers, pharmacies, pharmacy benefit managers, professional services organizations, software and system vendors and other parties interested in electronic standardization within the pharmacy services sector of the healthcare industry. NCPDP provides a forum wherein our diverse membership can develop business solutions, including ANSI-accredited standards and guidance for promoting information exchanges related to medications, supplies and services within the healthcare system.
NCPDP has been named in federal legislation, including HIPAA, MMA, and HITECH. NCPDP members have created standards such as the Telecommunication Standard and Batch Standard, the SCRIPT Standard for ePrescribing, the Manufacturers Rebate Standard and more to improve communication within the pharmacy industry. Our data products include dataQ®, a robust database of information on more than 80,000 pharmacies, resQ™, an industry pharmacy credentialing resource, and HCIdea®, an innovative prescriber database that provides continually updated information on more than 3.7 million prescribers. NCPDP's RxReconn® is a legislative tracking program for real-time monitoring of pharmacy-related state and national legislative and regulatory activity. For more information about NCPDP Standards, Data Services, Products, Educational Programs and Work Group Meetings, go online at http://www.ncpdp.org or call 480.477.1000.
Media Contact:
Anya Nelson
Scratch Marketing + Media for H1
[email protected]